Container Freight Station (CFS) operators play an indispensable role in the transit of goods, ensuring freight delivery is timely and doesn't incur any additional expense.  
Far and away the most difficult challenge facing CFS providers and their customers is on-site congestion. Congestion at CFS is created by a complex algorithm of dynamic parts, many of which originate in other, seemingly unrelated, areas of the supply chain lifecycle. These disparate and sometimes competing impulses make it nearly impossible for activities at CFS facilities to proceed smoothly.  


"Congestion is one of the biggest challenges facing CFS operators today. It not only impacts our ability to move containers quickly and efficiently, but it also leads to increased costs and lower productivity for our customers." - Jon Slangerup, Former CEO of the Port of Long Beach (current CEO of Lind Marine)


What is the source of congestion?
Congestion occurs when inbound and outbound traffic/goods are unable to move through the facility on schedule. Some common causes: 


Lack of visibility to trucking companies of the availability of the freight for pick up

Inefficient documentation processes and protracted cargo inspections

Massive fluctuations in trade volumes (exacerbated by the Covid-19 pandemic)

Customs clearance delays

Container consolidation / deconsolidation hiccups

Inadequate internal facility space and storage capacity

Dependencies upon external urban infrastructure (e.g. roading) in and out of the facility

Extreme weather events, such as storms or hurricanes, which disrupt transportation networks


These issues (among others) create additional complexities and they cause transport carriers and distributors to experience delays during the pick-up and drop off of goods. For starters, not only is this waiting time costly, it also leads to frustration for both customers and ground staff and can cause reputational damage to the CFS facilities operators. Beyond that, delays in container movement can produce profound ripple effects throughout the entire supply chain. 
While many of the impacts from reduced container capacity (driven by pandemic conditions) are starting to ease, many CFS facilities that sit at the heart of the supply chain lifecycle are still unable to cope with unpredictable volumes.  Demand in Asia may stall one week, only for North American demand to spike the next. These factors are out of the hands of CFS operators, but there is still an expectation that they will be able to seamlessly operationalise any of the unintended downstream glitches.  
Highly visible bottlenecks on the US West Coast have dominated headlines, but the supply chain backlog can be felt keenly worldwide. Oversupply is not constant, however, and yet, just when operators begin to get the upper hand, they need to brace for the inevitable slowdown lurking around the corner. These sudden shifts create the need for systems and processes that are fluid and adaptable to unpredictable conditions. Unfortunately, in many cases, the systems being utilised are missing the dynamic properties that are being sought and rely on manual and/or ad hoc processes. 


The Trucking Dilemma
Inward and outward trucking is where most of the container exchanges occur and is one of the main drivers of CFS congestion. The problem with resolving trucking issues, (according to a recent McKinsey article) is that the problem is self-compounding: 


"Fixing trucking and improving equipment turnover requires a respite from the continuing volume surge and a relaxation of the pinch-points that delay trucking. This cannot be achieved if warehouses continue to be at full capacity." - McKinsey and Co.


Once processes at the CFS facilities begin to fall behind, staff on the ground are obliged to assume a fire-fighting posture, from which it is impossible to look at the bigger picture. Dated communication channels between office staff and drivers who are trying to get freight loaded or unloaded on trucks is another compounding factor which results in warehouse staff being unable to easily identify the freight and its location, delaying truck turnaround. This lack of freight visibility results in trucks turning up before the cargo is ready for loading.  
Behind the scenes planners at logistics suppliers have an obligation to set an achievable and forward-looking delivery calendar, but often only have the resources on the ground needed to resolve the pressing and immediate issues facing them. When the trucking chain is broken, the containerisation process slows, shipping backs up and the entire endeavour grinds to a halt. Seeking any clarity in this perplexing set of conditions feels impossible at times and is amplified by the images of dozens of idle boats waiting outside of ports.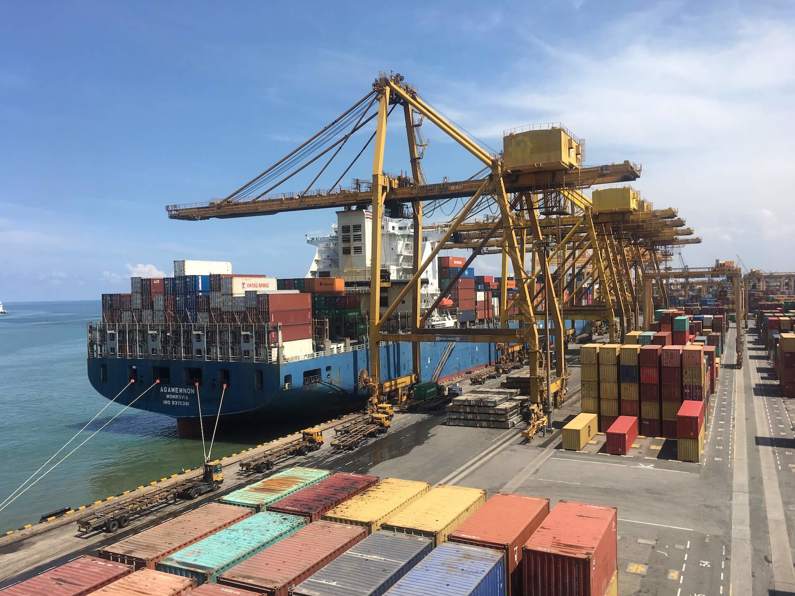 Strategies for moving forward
There isn't a silver bullet that will resolve all of the congestion issues at CFS facilities, but there are a number of potential approaches that, if choreographed correctly, can help reduce the impact from some of the more widely acknowledged congestion dilemmas. 
Infrastructure improvements: Infrastructure upgrades, including external (rail, roads, bridges) and internal (additional, and better organised, storage capacity), would help remove many of the physical obstacles that currently place restraints on speedy container movement. The rise of inland ports signals the need for new and alternative sources of CFS capacity. 
Implementing CFS software: Technology can be used to orient container movements, give visibility to live inventory levels and streamline the compliance process. A suitable technology solution can help optimise internal processes and release the bottleneck associated with ground staff continuously struggling to locate the required freight at the allotted time. 
Improved communication: Implementation of a centralised communication system will allow all parties (depot staff, truckers, shipping lines) to exchange, and have access to, all of the required information. 
Stakeholder collaboration: Working with key stakeholders to align processes, share relevant data and coordinate scheduling, is a gateway to a more satisfying experience for all concerned parties and can alleviate the congestion issues arising from capacity issues and supply volatility.  


Conclusion
No one single cause has a monopoly on the congestion issues facing CFS facilities. These issues took a long time to develop and are not just going to evaporate overnight. There are, however, a number of initiatives that CFS operators can implement in order to remove the sand from the gears.
Learn more about Origin's CFS software module.